March 24, 2020: Due to the COVID-19 pandemic, we have temporarily discontinued all programs until May 15. Registration for summer programs has also been temporarily closed. Stay tuned for updates as more information becomes available. 
---
There's something special about seeing the magic and freedom the outdoor world has through the eyes of young children. Join us and other families to explore the forests, creeks, and fields in our Preschool Explorers program!
Each day has a different theme, but most Preschool Explorers include themed hands-on activities, storytelling, and nature-based imaginative time. We'll be experiencing nature with all of our senses, including our sense of fun!
Preschool Explorers run most spring and summer Thursdays from 10 to 11:30 am at West Point on the Eno Park. Join us for a guided morning of nature-based exploration designed for 3-5 year olds and their adult. 
Preschool Explorers At-a-Glance:
Ages
These programs are planned for 3 to 5 years olds (preschool age). Younger siblings are welcome to attend for free. Interested in bringing an older sibling? Please give us a call (919-477-2116) or email us at Pat@schoolhouseofwonder.org.
Cost
$3/child 
All children must be accompanied by an adult.
Hours and Location
Preschool Explorers are held most spring and summer Thursdays from 10:00a to 11:30a at West Point on the Eno Park. Check individual program descriptions for specific dates and times. The beginning and ending times for this program differ from many of our other programs, please take note.
Discounts
This program is not eligible for a discount.
In reviewing our Program Policies below, please note the difference in beginning and ending times for this program as well as the requirement for adult accompaniment.
For our program policies, click here.
---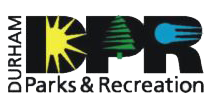 Durham programs are located at West Point on the Eno and are made possible through our partnership with Durham Parks & Rec.