It is never too early to begin exploring the natural world. Our Preschool Explorers mornings are a great chance for parents to see the woods again through the eyes of their young children. Together we will journey into a world of discovery and excitement. All of our senses will be used, including our sense of fun!
Preschool Explorers At-a-Glance:
Ages
3 to 5 years old (preschool age) and must be accompanied by an adult
Cost
$6/child
Hours and Location
Preschool Explorers are typically held 10:00a to 11:15a at West Point on the Eno Park. Check individual program descriptions for specific times. The beginning and ending times for this program differ from many of our other programs, please take note.
Discounts
This program is not eligible for a discount.
In reviewing our Program Policies below, please note the difference in beginning and ending times for this program as well as requirement for adult accompaniment.
For our program policies, click here.
---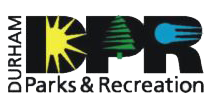 Durham programs are located at West Point on the Eno and are made possible through our partnership with Durham Parks & Rec.