A few days ago we made the difficult decision to cancel all programs, at all locations, through at least March 27, 2020.
Understanding that we needed to close wasn't the difficult part of that decision. There's no excuse for continuing to put our staff, camp families, and communities at risk.  Our responsibility was, and is, to help "flatten the curve" and we're so grateful that more people and institutions are also following this path to help contain the COVID-19 pandemic.
One difficult part of this decision was knowing that some folks still need childcare — and we love nothing more than spending time outdoors with young people. The other difficult part was facing the financial ramifications of ceasing revenue-generating programs.
Policies can protect organizations during times of crisis just like this. For example, every person agrees during the registration process that Schoolhouse will not provide refunds or any reduction of fees for the discontinuation of camp due to illness, injury, acts of God, natural disasters, acts of war, terrorism, fire, pandemics or epidemics.
But regardless of policy, our core values challenge us to do the next right thing. Shifting the entire financial burden of this crisis to our families, many of whom are also struggling, was not the right thing to do, even if our policy dictates it to protect our organization.
We simply can't offer refunds or even full credits to everyone and continue to employ our staff. So after tremendous consideration, we decided to share the burden evenly with our camp families by providing a half-credit to be used toward a future camp. For us, that was the next right thing to do.
In response, we've received both outpourings of love and support, and outpourings of disbelief, frustration, and a few adjectives that we don't often hear when people describe Schoolhouse. For some of you, our decision to offer a half-credit feels inadequate and out of alignment with who we are. I can understand your frustration and anger.
And I'm asking you to please reconsider.
If we were able to offer a full refund to every family, we absolutely would. But the reality is that, like many families, we're facing unprecedented and scary times as a small nonprofit. Offering partial credits merely affords us a little time to try and figure out how to absorb this loss while continuing to employ our staff and figure out new normal.
My hope is that you will come to understand that by making this decision, we're not sacrificing who we are; we're desperately trying to ensure that when this crisis is over, we will still create kind, curious, and confident kids through nature-based outdoor adventures. And we'll do so by employing the extraordinarily creative, compassionate, and competent staff that have mentored young people in the Triangle for 30 years and counting.
Eventually, this will be behind us. As Dr. Maya Angelou said a few years ago, "What I know is that it's going to be better. If it's bad, it might get worse, but I know that it's going to be better. And you have to know that… There's a country song out, which I wish I'd written, that says, 'Every storm runs out of rain.'  It's going to be better. But you have to keep working."
We're still working to be able to hug, high-five, and care for your children again as soon as possible. And we're also letting our creative juices flow to figure out how we can bring Schoolhouse to you since you and your kiddos can't come to us for a bit. Kind, curious, and quarantined anyone?
In the meantime, let's do everything we can to take care of each other as best we know how.
With love and gratitude,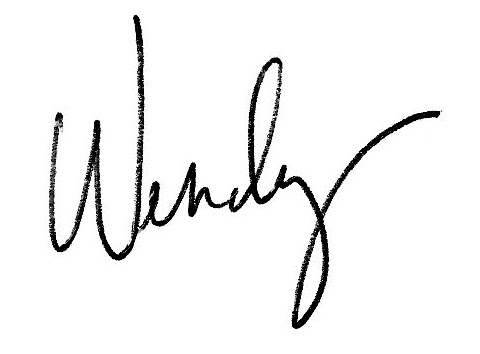 Wendy Tonker, MPA
Executive Director