Schoolhouse of Wonder offers year-round outdoor camps, field trips, leadership training, and family activities.  Through an innovative and mutually-beneficial partnership with Durham Parks and Recreation, Schoolhouse of Wonder has called West Point on the Eno Park home since 1989.
Camps
Every Schoolhouse camp provides a unique environment of kindness, respect, and learning. Our outdoor day camps have different themes each season, but they are all inspired by our underlying values. Our award-winning camps offer a low camper to staff ratio that allows a sense of freedom while providing a safe and nurturing environment. 
Field Trips
Our Field Trips allow students to develop their sense of wonder through active learning in the outdoors. Each Field Trip is a day-long experience designed to offer elementary and middle school teachers and students hands on experiences that build interest and exciting reference points to the curriculum being taught in the classroom.  Schoolhouse of Wonder instructors use stories, sensory experiences, and investigative techniques to facilitate learning adventures in science, social studies, math, music, folklore, and more.
Ecosystems & Living Organisms – Forest
Ecosystems & Living Organisms – River
Eno Plant Walk
Insect Adventures
Early American Life
Native Ways
Leadership Training
Schoolhouse of Wonder offers 13-17 year olds meaningful opportunities to discover their own leadership style and practice needed skills in the caring and respectful environment of our award-winning outdoor day camps.
Family Fun
We offer activities for the young and the young-at-heart. Our Preschool Explorers programs have a theme to guide our nature-based exploration for  3-5 year olds and their adult(s). Our Weekend Family Adventures also have varying themes ranging from Prehistoric Projectiles to Creek Critters. These activities are for children ages 5 and older and are designed to be shared with the entire family. We absolutely adore spending time outdoors with kids. Sharing that experience with the adults they love the most takes it to another level of awesome!
---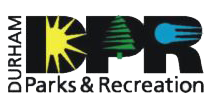 Durham programs are located at West Point on the Eno and are made possible through our partnership with Durham Parks & Rec.