Due to the effects of the coronavirus pandemic, our field trip program has been temporarily suspended. We are exploring the possibility of restarting this program in Spring 2023. If you're interested in more information about booking a field trip, please reach out to us! 
---
Schoolhouse of Wonder Field Trips are renowned for sparking curiosity and inspiring students to learn. Each day-long Field Trip experience allows elementary and middle school students to develop their sense of wonder through active outdoor learning including adventures in science, social studies, math, music, and folklore. Our field trip location at West Point on the Eno provides an incredible backdrop for many different topics!
Top 5 Reasons to Book a Field Trip with Schoolhouse of Wonder
1. You deserve our A-game
On average, teacher respondents rate our Field Trips 9.6 on a 10-point scale.
2. Bring classroom lessons to life
100% of teacher respondents said the Field Trip experience increased students' understanding of what they were learning in the classroom.
3. Spark curiosity
99% of teacher respondents said the Field Trip experience increased or reinforced students' curiosity related to the topic.
4. Aligned by design
Our Field Trips are directly linked to the NC Common Core and essential standards, and we'll work closely with you so your field trip will be a great educational experience.
5. Simple to plan, affordable, and fun
Our dedicated staff will bend over backward to make booking your trip easy and quick. But don't take our word for it.
Field Trip Facts
Typical Day
9:30am-1:30pm  (includes two classes, lunch break, and end of day celebration). We can adjust start and ending times to accommodate your needs. We can also schedule a short "primer" visit to your classroom to prepare your students for their Field Trip.  Primer visits are entirely optional but have proven valuable in connecting students with our staff and the material.  The Primer lasts approximately 45 minutes.
Seasonal Availability
We offer field trips from early September through mid-December and early March through mid-May. We do have limited winter availability. If interested in scheduling a December, January, or February field trip, please email fieldtrips@schoolhouseofwonder.org.
Prices
Full Day Field Trip: $12/student Primer: $4/student
Minimums
Schoolhouse of Wonder requires either a minimum of 15 students or $180. Schoolhouse of Wonder makes staffing decisions for Field Trips based on the number of students reported to attend at the time the reservation is made. It is imperative that any changes in the number of students attending a Field Trip be adjusted (up or down) at least one full week prior to the scheduled Field Trip. With less than one week's notice, Schoolhouse will accept underpayment of no more than 10 students. Payment of the full invoice amount, minus a maximum of 10 students, is expected prior to the beginning of the Field Trip.
Discounts
We will gladly discount the cost of a Field Trip for Title I Schools (with 40% or more of the student population receiving free or reduced lunch). Here are links to Title I schools in Durham, Wake, Orange, and Chapel Hill/Carrboro school districts.
Full Day Field Trip for qualified schools: $6/student
Primer for qualified schools: $2/student
Deposit
A Field Trip date will be considered reserved once a $75 deposit is received. The remainder of the Field Trip fee is due prior to the start of the field trip activities.
Cancellations
If a Field Trip is cancelled less than two weeks before the scheduled date, the deposit is forfeited.  Schoolhouse of Wonder Field Trips are designed to run under many weather conditions. If there is a serious weather condition that would make it unsafe to have students in the park (extreme heat or cold, rain storm, thunderstorms, tornado, hurricane), Schoolhouse of Wonder will cancel the Field Trip.
If a Field Trip is cancelled by Schoolhouse of Wonder for safety reasons, we will work with the teachers to reschedule and the deposit will be applied to the new Field Trip date.  If a new date cannot be accommodated, the deposit will be refunded. If a Field Trip is canceled by a school for any reason within the two weeks prior to the reservation, the deposit will be forfeited. We hope to reserve your first choice date and encourage you to submit your deposit as soon as possible.  We look forward to seeing you and your students.
Questions? 
Check out our Field Trip FAQs to see some of our common questions and their answers. If you have questions that aren't addressed, feel free to call us at 919-477-2116 or email us at fieldtrips@schoolhouseofwonder.org.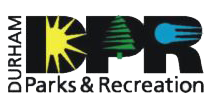 Durham programs are located at West Point on the Eno and are made possible through our partnership with Durham Parks & Rec.