If you were affected by last year's cancelations, priority registration in Wake will open Monday, March 22 at 12pm (noon). Instructions for priority registration have been emailed to impacted families. General registration will open Tuesday, March 23 at 9am.
You can be ready for registration by logging into your account and updating all of your and your children's info.
---
Welcome to our original Wake location!
This year,
only teen camps

will be operating out of the

Amphitheater location.

Check out camps at camp for 5-7 and 8-12 year olds at our Whispering Pines location.

Schoolhouse offers award-winning summer day camps at two locations within Umstead State Park (Reedy Creek Entrance, 2100 N. Harrison Ave, Cary, NC). Umstead Amphitheater camps are located at the main parking lot – directions to the Umstead Amphitheater can be found here! Nature-based themes change each week so a new adventure is always on the horizon.
---
Need help registering? Here's how.
---
In our Wake Summer Camps we know that some kids play easily with others, some walk intrepidly into adventure, while others may fear the unfamiliar. At Schoolhouse of Wonder, every kid matters. Each person, young or old, is different. We love that.
Our award-winning, nature-based outdoor camps have different themes each season, but they are all inspired by our core values. Low camper-to-staff ratios allow campers a sense of freedom while providing a safe and nurturing environment. Campers (8-17 years old), Counselors in Training, and staff can also challenge themselves to grow and learn by earning "Growth Rings" in areas like fire making, whittling, plant lore, and snake identification and handling. 
Oh, and by day's end, we'll return your kids dirty, tired, and happy. Guaranteed.
Questions? Check out our Wake Camp FAQs.
Summer Teen Camps in Wake
Our teen camp program is our new teen-centered, fun-forward, skill-building summer adventure program to develop confidence, build a foundation of skills, and reconnect with each other and the land.
We've long envisioned a way to provide programs for teens beyond our Counselor-in-Training program and the areas that it focuses on, particularly working with kids. Our teen camps look to grow and support teens as they develop skills that are useful both in and out of camp.
Each week of our summer session will include opportunities to deeply engage and explore the theme and related skills, along with familiar Schoolhouse activities like Growth Rings, games, water time, and more in a teen-centered week. This new program offers an exciting mixture of activities to engage your teen, time to relax and celebrate being outside, and activities to build connections and community.
Requirements
Age: 13-15 years old (must be 13 by last day of the camp week)

Camp Week: Monday through Friday 9:00a to 5:00p

Check In: 8:15a to 9:00a.

Pick Up: 5:00p to 5:30p

Experience: Your teen does not need to have been a Schoolhouse camper or CIT before.

Cost: $424 per week,

scholarships are available

.

Scholarship Deadline: The priority deadline for scholarship applications depends on location. We will notify scholarship awardees via email. This will allow time to register before the summer begins. Read more about scholarships here.
Discounts
Most programs are eligible for a discount when you register for two or more programs for the same child or siblings in the same household in the same order.
Multi-camp
You will automatically receive a $15 discount off the cost of a second and any additional camp seat purchased in the same order. This discount applies to Discovery Days and partial-week camps.
Sibling
You will automatically receive a $25 discount off the cost of second and subsequent camp seats for siblings from the same household purchased in the same order.  This discount only applies to full-week camps.
Please note that it is possible to receive both of these discounts on the same order, though it is not possible to receive both of these discounts on the same camp.  Here are some examples of how this works.
Have More Questions?
Check out our Teen Camp page and Parent Handbook to see answers to our most common questions. If you still have any questions we're always happy to talk with you. Call 919-477-2116 or email schoolhouse@schoolhouseofwonder.org.
For our program policies, click here.
---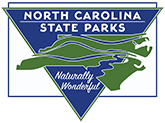 Wake summer camps are located at Umstead State Park and are made possible through our partnership with North Carolina State Parks.